April 10th, 2014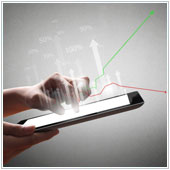 Office Mobile was first introduced as Pocket Office in 1996, with only Word and Excel included in the suite. Pocket Office was then changed to Office Mobile with the release of the 5.0 version of the Windows Mobile OS. With this release, PowerPoint was included in the Office programs. When Office Mobile 2013 was released for Android devices, an Office 365 subscription was needed to use it. However, in somewhat of a surprise move, Microsoft has recently lifted this requirement making the home version of Office free to use on Android tablets and phones.
Free you say? Is it time to ditch Office 365?
Not so fast! If you are a business owner, it's not advisable to ditch your Office 365 subscription. This is because the Office app is free for home use, but if you have an Office 365 business account, you need to have a paid Office 365 Business subscription to edit and save documents.
The benefits of using Office on your Android
The Microsoft Office Mobile suite is a collection of mobile versions of the popular Microsoft Office. Since it's now available for free, you may want to take advantage of what the programs have to offer.
Read more.